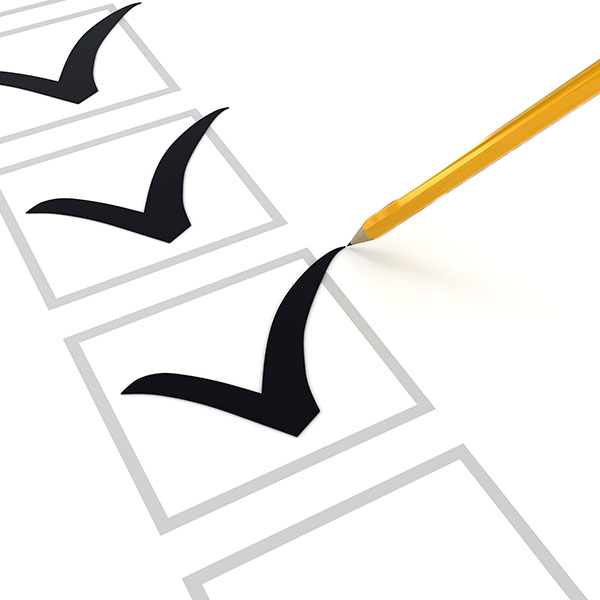 At S J Eaton Plumbing & Heating we strive for 100% satisfaction in everything we do. We value your opinion and invite you to tell us and others about your experience with us. Please take a few moments to tell us what you think by leaving us a review here on our website or on any of these popular review sites or social networks.
Read what other customers have said about us.

All trademarks or brands on this page are registered by their respective owner and are not affiliated with our company, nor do they endorse or sponsor our products or services.
Reviews of
S J Eaton Plumbing & Heating
(Based on 22 rated reviews)
18-Apr-2023
Product or service reviewed: New AC unit and Gas furnace
They replaced our old outdated AC unit and gas furnace with a Carrier unit. Every step of the way was smooth going, from the estimate until the work was completed. They worked around my schedule to complete the whole job in one day! The guys that showed up(forgot their names) were knowledgeable, professional and VERY detailed oriented. When they were done, we couldnt tell they were here as far as no mess! There was no hidden fees either. The estimate they gave was the same as the final bill. I would highly recommend S J Eaton to anyone. Thank you for restoring my faith in excellent customer service!!! Have the guys come back for a beer..Lol
John Zeigler Jr
Selinsgrove, Pa
27-Apr-2022
Product or service reviewed: Geothermal Heating Unit
Thank you for replacing our geothermal heating unit with a new one! Excellent and professional service was highly appreciated!
Scott & Gina Endy
Winfield, PA
05-Feb-2022
Product or service reviewed: install regulator valve
Small job. Sent them an e-mail Sunday night. Monday morning "Tom" called, came immediately and did the job in thirty minutes. Great response and service.
13-Jun-2021
Product or service reviewed: New heat pump
Always give excellent service at a professional level.
10-Jun-2021
Product or service reviewed: Carrier Gas Furnace
We wanted to replace Oil with Gas and they made the suggestion for the furnace installed and so far we are only using the AC part. They did an outstanding job of installation and we are well satisfied. Will use the heat part when necessary. Great work! More air volume with this furnace.
24-Mar-2021
Product or service reviewed: Hot water heater problem
I was not a customer this morning (only because Id never had a need) but knew of Eatons reputation, so called when we woke up with no hot water. Within 3 hours of calling, Eric was here and had the problem diagnosed (yep, needed a new water heater!). Within another 2 hours, he located a suitable replacement, picked it up and installed. All of that for someone who was never previously their customer...well, we are now! Thank you Eatons and Eric, in particular!
23-Mar-2021
Product or service reviewed: Mitsubishi mini split heat pump
S.J. Eaton came to 'check out' where we wanted our mini-split so he could inform his crew about the basic set-up, any problems, etc. His two man crew arrived around 8:00 AM and immediately got to work on installing the mini split. They installed it within several hours, trained us on how to use the remote, cleaned up the work area, and made sure they answered all our questions. The men were very friendly and worked well together. My wife and I are very pleased with our mini split and we highly recommend S. J. Eaton!
12-Mar-2021
Product or service reviewed: un-blocking of drain
Prompt and professional - I would highly recommend using S J Eaton
10-Sep-2020
Product or service reviewed: Repair a leak in shower drain
The best customer service honest ,great prices ,reliable, all the people they have sent out to me responsible, they are truly the best company in pa
Margie Brown
Selinsgrove pa
10-Aug-2018
Product or service reviewed: geothermal, yearly service
ALWAYS DEPENDABLE
Product or service reviewed: No Heat
Thanks so much for your speedy and efficient response to our call reporting that we had no heat. It's really appreciated!
Product or service reviewed: Broke Sewer Line
I would like to express my appreciation to you, for the excellenct service you have provided for me over the 20 year period that I have owned the building in Selinsgrove. You have always replied promptly and have been totally reliable! I will continue to use your services, as need!
Product or service reviewed: No Heat
Thank you for your prompt response to this potentially hazardous situation.
Product or service reviewed: Garbage Disposal
Thanks to your very prompt response and resolution of my plumbing emergency with my blocked and stinky garbage disposal. This response saved a great weekend of fishing on the Chesapeake Bay. Thanks again.
Product or service reviewed: No Hot Water
Thank you very much for your quick reponse to my water heater problem. Your service in my book is second to none and I would gladly recommend you to anyone. I look forward to doing business with your company in the future.
Product or service reviewed: Kitchen Faucet Install
I wanted to take time to thank you guys for the wonderful service. When we moved to Lewisburg I had asked my buddy who he would recommend as a plumber. He mentioned several but then ended it with…but don't call anyone but Eaton. Was blown away that you weren't just on time Tuesday but early. My kind of folks!!! Even more blown away that he was done so quick. Thanks again and I will certainly be calling again when we have something to be done.
Product or service reviewed: Service Furnace
My Furnace is running better than ever! I found my permanent plumbing company! Thank you so much for everything. I look forward to offering you more work in the future.
Product or service reviewed: No Heat
The enclosed card is just a small way of saying 'thank you' to two great people who get out of their warm bed at 11pm to help. With warmest regards
Product or service reviewed: Kitchen Faucet
My thanks to Dave for doing a good job on my kitchen faucet. It is great!
Product or service reviewed: Plumbing Leak
Thanks for doing the plumbing job the same day I called. I know that's not usually possible, but I sure appreciated it. Good to see your son is following your footsteps, he did a good job. Thanks much.
Product or service reviewed: Lavatory Faucet Install
Special thanks to Eric for his service and professional attitude.
Product or service reviewed: Plumbing Issues
Thank you for the repair! We are very pleased with the communication and propmptness of your service, as well as the way the work site was left when you had finished. Please let us know if you need a recommendation. We'll be certain to call you for our future plumbing needs.